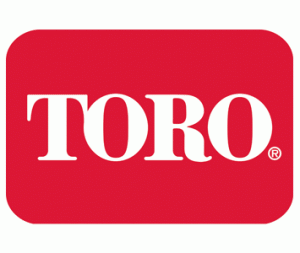 We are appointed dealer for Toro landscape and contractor equipment range, The Toro range of equipment includes a wide range of specialist machinery from hand walk behind, turf renovation, grandstand mowers to ride on zero turn range these machine are most suited to sports grounds, cricket, bowls, parks, estates and amenity user.
The high quality of the machinery from America is second to none in ground care. DEMONSTRATIONS OF THIS EQUIPMENT CAN BE ARRANGED.
Other products available from ourselves please call for more information.
GREENTEC PRODUCTS
TEAGLE FLAIL MOWERS/TOPPERS
MAKITA HAND 4 STROKE PRODUCTS
TORO GROUNDS PRODUCTS

SCH ESTATE AND GARDEN MACHINERY
HoverPro Series - 16-21" (40-53cm) Cutting Width
Rides on a cushion of air in order to get hard to cut areas cleanly, without tearing the turf, giving a well-manicured finish. Delivers a superb finish for large and small applications.
Cuts hard to reach sloped areas without tearing the turf
57-160cc Honda® Gas Engine
16-21" (40-53cm) Cutting Width - 0.7-1.2" (18-30 mm) Height of Cut
Models: HoverPro 400, 450, 550
Series Models:
HoverPro 400 - 16" (40 cm) Cutting Width
HoverPro 450 - 18" (46 cm) Cutting Width
HoverPro 550 - 21" (53 cm) Cutting Width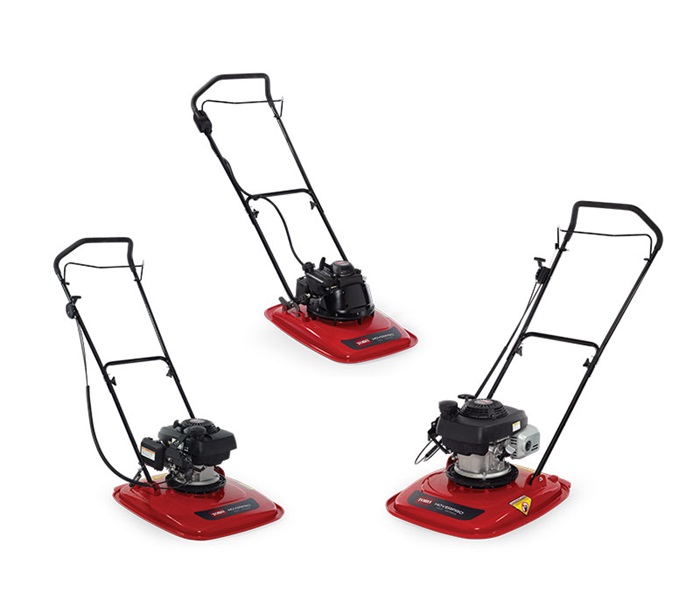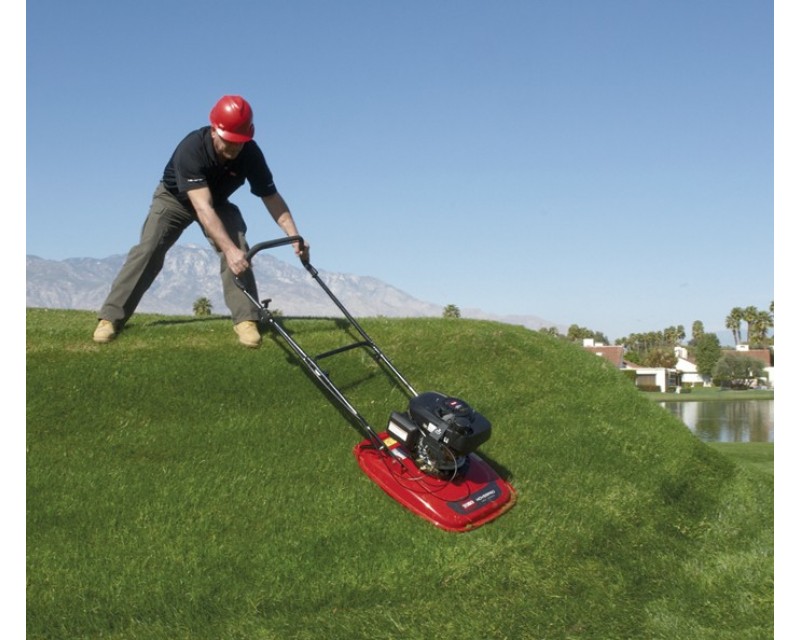 Strong Deck

Exceptionally strong and lightweight ABS injection-molded deck.

Control

Better control and greater stability in extreme conditions and difficult cutting areas.

Powerful

High power-to-weight ratio (comparable to 2-stroke engines) thanks to weight-conscious engineering.

State-of-the-art Impeller

HoverPro 450 and 550 feature an industry leading 14" (35.5 cm) impeller for maximum lift and smoother mowing.
21" (53 cm) Heavy Duty Kawasaki 2-Bail
Powered by a Kawasaki FJ180V engine
Recycler® Cutting System - optimized for exceptional mulching and bagging performance
Large 9" x 2", lightweight co-polymer wheels provide a light footprint that is easy on turf
Designed for durability with steel cable routing guards that keep cables protected from debris and trailering damage
This Toro 21" (53 cm) self propel, heavy duty walk behind mower features a premium commercial-grade Kawasaki ZS FJ180V engine with zone start and a sealed, maintenance-free transmission.
For the best productivity, it has a Recycler cutting deck and the large, easy-empty bagging system.
The deck is made of corrosion-resistant aluminum alloy and cables are also protected with steel cable guards mounted to the handle bar. It's everything you want in a heavy-duty walk behind.
Commercial-grade Kawasaki Engine

Powered by a commercial-grade Kawasaki FJ180V engine featuring a sealed, maintenance-free transmission and .5 gallon fuel tank.

4-Point Height of Cut

The robust design provides maximum life and durability. Front spring arms are contained within the wheels for ultimate protection. Cut in more conditions with heights ranging from 1" to 4.5"

Recycler® Cutting System

This patented cutting system cuts and recuts grass clippings into fine mulch and directs them deep into the turf to provide a "just bagged" appearance.

Easy Empty Bag

The large 2.1 bushel bag features an easy-empty design, making quick work of clipping disposal.
TurfMaster™ - 22205TE
Highly productive 76 cm deck helps you finish the job faster
Conventional walk-behind design is easier to operate and control compared to other mower designs
Commercial-grade Kawasaki engine with spin-on oil filter and dual element air filter delivers the power for heavy use.
Blade Stop System (BSS) allows operator to disengage blades without shutting down the engine
A few extra centimetres of deck can save a lot of mowing time. That's exactly what you get with Toro's new TurfMaster™ 76 cm walk-behind mower. It covers more ground in less time than smaller models, yet it's easy to handle.
And every component from top to bottom is built for heavy use in rough conditions, from curbs to trailers to multiple operators. It's professional-grade toughness with a professional-quality cut – and a major boost for your productivity.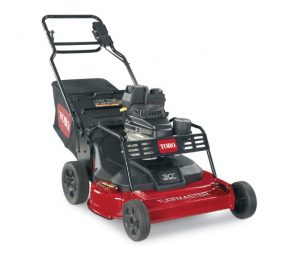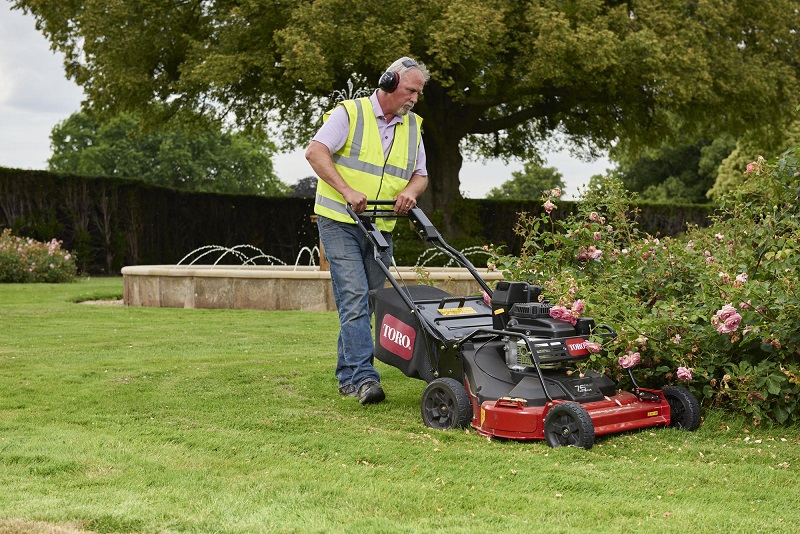 Impact Protection

Steel bullnose front bumper, brush guard and engine guard protect components from damage.

Mulching System

Mulching system shreds grass clippings for a "just bagged" appearance without the hassle of clipping collection and disposal.

Heavy-Duty Components

Deck skid plates, tough sealed transmission and a strong one-piece handle are designed for the demands of commercial mowing.

Blade Stop System

Allows the operator to disengage the blades without shutting down the engine. Saves time restarting when you have to step away momentarily to move obstacles or empty the bag.